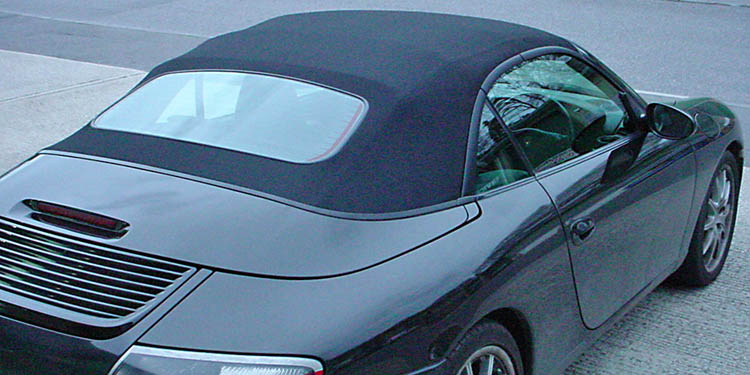 We can replace plastic rear windows, tinted or clear, on any model.
All plastic widows eventually go opaque and brittle with age but if the hood is in good condition then just the window can be replaced.

We have replaced thousands of windows over our time in business and have special long arm machines custom made for this purpose.


Price guide for Plastic rear window replacement:

Supplied and fitted:
MGF or MGTF
...................from £135 +vat

Porsche Boxster
...............from £240 +vat

Mazda MX5
......................from£150 +vat

BMW E36
..........................from £215 +vat

BMW Z3
............................from£225 +vat

Mercedes SL 3 windows
..from £265 +vat


Glass rear window - a worthwhile upgrade

This option is available for some models and we highly recommend it!
If you are keeping your car the additional cost is soon outweighed by the benefit of clearer visibility, security and a more modern look with the added comfort of a integral heater element. Even if you are just selling the car customers have said that "this upgrade made it sell quicker and we got a better price" (Porsche Boxster Glass upgrade Hood)


Glass rear window upgrades available for:

MGF or MGTF, MAZDA Mk1, HONDA S2000,
PORSCHE BOXSTER, PORSCHE 996

Please phone or email for up to date price information.

Same day service

All rear window replacement can be carried out on our pre-booked same day service.
Drop off by 9am and pick up at 4.30pm. lots of customers make a day out of it and go to nearby Poole or Bournemouth while we carry out the work on their vehicles.