We teamed up with 'Trade Fit Kitchens Ltd' to design, build and donate this modular Sensory Room as part of our ongoing support to our local chosen charity -
"Coping with CHAOS" They support local families and children with disabilities.
This specialist room is fully padded, has a full-size heated water bed, fibre optic lights, bubble tubes, projectors, sound resonating seat area, tactile light wall panel, infinity panel, aroma diffuser unit and more!
All items are fully remote controlled and interactive for the disabled user.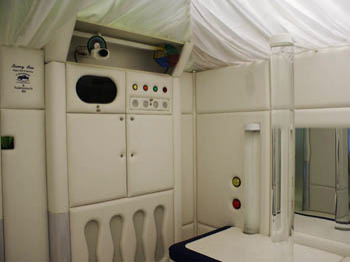 Roll mouse over picture to see the room being enjoyed.
Kevin's quote:
"We at K Baggs Trimming are very proud to have carried out this project!"



Work for our chosen charity…